Substation Automation with IEC 61850
Learn how you can start to use IEC 61850 in your substation! In this white paper you will learn:
How to use the possibilities of digitalization in your substation
How IEC 61850 solves the requirements of modern power systems
Why many features of IEC 61850 help you significantly increase the flexibility of your Protection, Automation and Control system (PAC)
How the cost-effectiveness of a solution is raised to a new level by IEC 61850
How to prepare yourself and your company systematically for the introduction of IEC 61850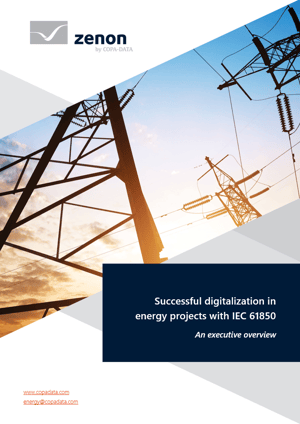 Download your Free IEC 61850 white paper
Trusted by these companies:




zenon Software platform
is the first graphical visualization system to run on Microsoft Windows. It encompasses HMI, SCADA, Dynamic Production Reporting, and soft PLC systems in one integrated platform. Whether working in manufacturing or the energy industry, zenon can help you sustainably reach your operational goals.
One integrated environment
zenon provides one integrated environment combining data recording, machine operation, and business intelligence. We help your business maintain a competitive edge throughout digital transformation.