zenon Application Set for smarter Pharma HMI
Combine compliance and flexibility in one simple solution!
The Pharma HMI Application Set is a complete package with all necessary information, components and templates to set up a HMI automation project easily and out of the box.
It is a solution for those who want to benefit from shorter project times while enjoying the full range of zenon's capabilities to maximize the potential of their machines.
Watch the video for more information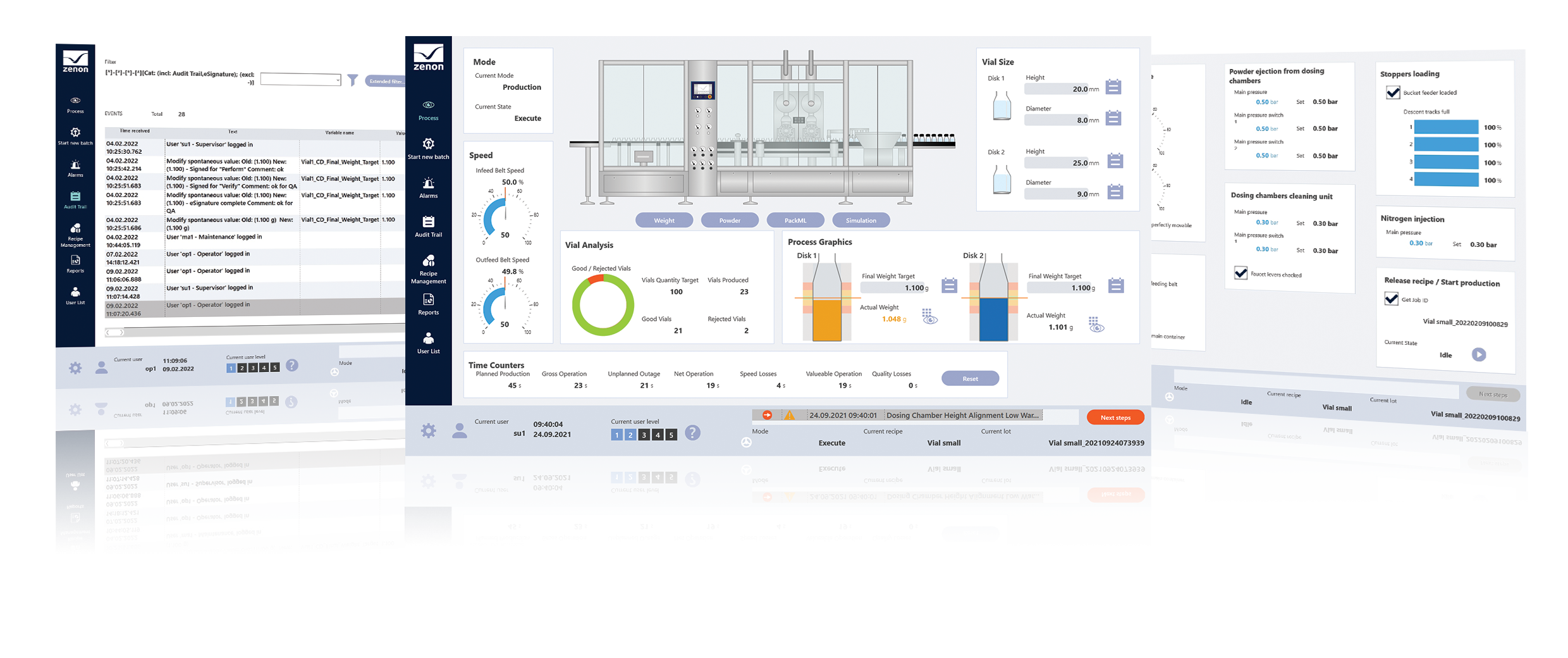 Efficient engineering on a GAMP5 SW CAT.4
Accurate and reliable reporting
Secure and efficient validation
"zenon is an HMI/ SCADA solution that offers an extremely large range of functions out of the box, and also has the flexibility, thanks to the programming interface, to design the application in such a precise way that all requirements can be fully met."
Fabian Elsässer
Harro Höfliger Verpackungsmaschinen GmbH
"As part of our comprehensive evaluation, we have assessed and evaluated more than 20 systems from different manufacturers. Ultimately, zenon was the clear winner."
Pascal Witprächtiger
Bosch Packaging Systems AG
"Today, we can offer our customers a cost-effective software solution with zenon which fulfills their wide-ranging requirements and can optimally support customers in mastering daily tasks within the production and packaging areas."
Jürgen Kratzmeier
Romaco Pharmatechnik GmbH
Trusted by these companies: