How to get more out of your brewing process with zenon
COPA-DATA's software, zenon, offers the functionality your line needs. zenon allows you to control and monitor your beer production. Thanks to the flexible automation of batch processes, you can quickly implement new ideas and refine creations. Master brewers can also use zenon to efficiently control their own custom brewing processes, even in small batches.
The Brewing Process Under Control
zenon offers you a whole range of tools to be used for process monitoring, visualization and analysis. These include the Worldview for the clear representation of large equipment, 3D models of the equipment for a fast fault locating or the Process Recorder to easily view past processes. In addition, zenon gives you trends, dashboards and a comprehensive integrating reporting, such as with reports about the batches just produced, which are available at the push of a button. Users therefore have complete control at all times - from recipe management to ongoing production to subsequent analysis. Quality and throughput are consistently ensured.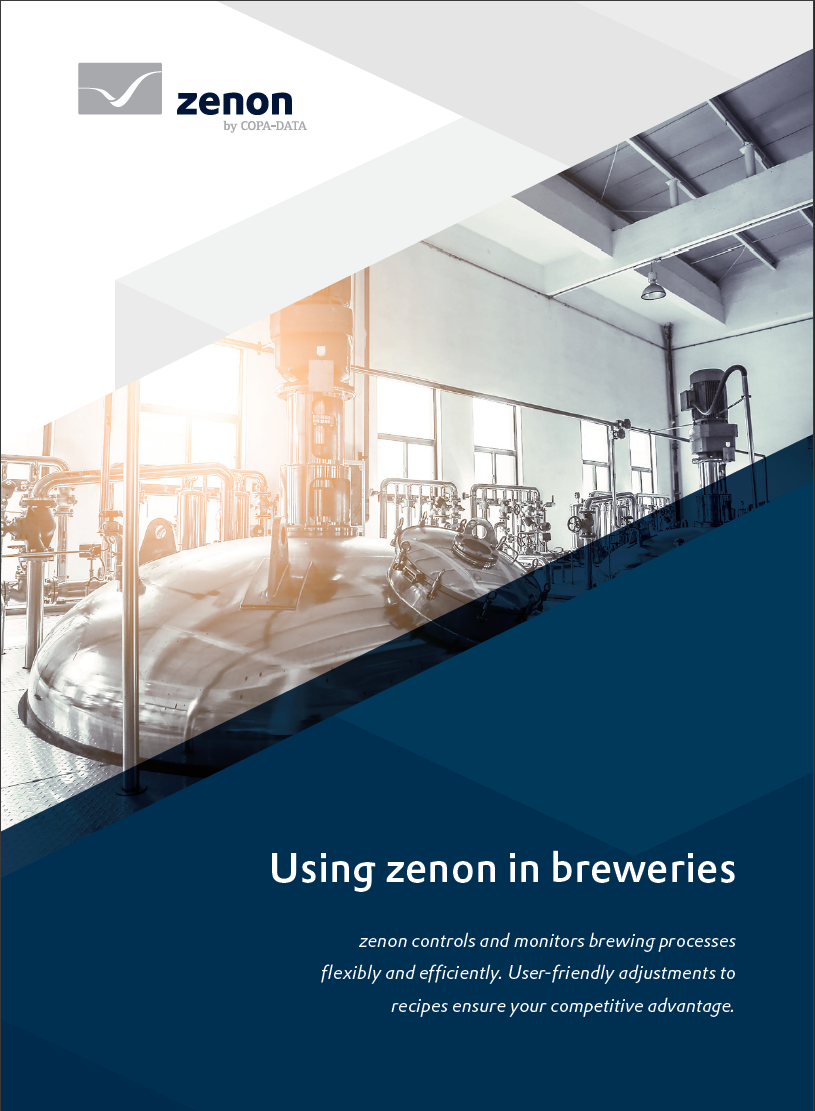 Using zenon in Breweries
zenon controls and monitors brewing processes flexibly and efficiently. User-friendly adjustments to recipes ensure your competitive advantage.
Ready to talk to an Automation specialist?
Submit the form below to learn more about zenon or to request a live demo.
zenon by COPA-DATA
zenon industrial automation software ensures simple, secure, and independent industrial automation for many companies worldwide. Our industrial software platform provides an integrated overall solution which connects the whole company, from the sensor level to the ERP system. Systematic data acquisition and cross-location data management with zenon industry software makes it possible to identify starting points for improving efficiency. Machines can be operated quickly and safely with zenon as an HMI – even with Multi-Touch.

The industrial automation software solutions provided by zenon easily integrate into existing environments as a platform-independent SCADA solution. Wizards like the WinCC Converter allow for a simple transfer from other systems.

COPA-DATA is the only independent software manufacturer to combine in-depth experience in automation with the new possibilities of digital transformation – reliable, future-proof and operating worldwide. We develop software for industrial and energy automation that makes our customers' lives easier. Want to learn more about us?

Visit us at copadata.com