zenon Application Set for Battery Energy Storage System SCADA
Leverage the benefits of battery energy storage all the way from residential to utility scale levels.
Control, monitor and optimize your battery storage system with professional Energy Storage Management Software.
Interconnect your battery storage assets with other entities in the smart grid environment.
Capitalize on a vendor-independent solution
Trusted by these companies:
An out-of-the-box SCADA application for modern battery energy storage facilities
Highest scalability and performance for modular and interconnected BESS
Hardware independence and compliance with any battery technology, battery management systems (BMS) and inverter (PMS) models
Optimal utilization of asset capacities
Ergonomic operations management through intuitive HMI and comprehensive asset integration
Engineering simplicity through configurable functions, templates and automatable engineering
A versatile DER integration platform based on IEEE 1547-2018.
Strong cyber security methods and a Secure Development Lifecycle Process (SDL) that complies with IEC 62443-4-1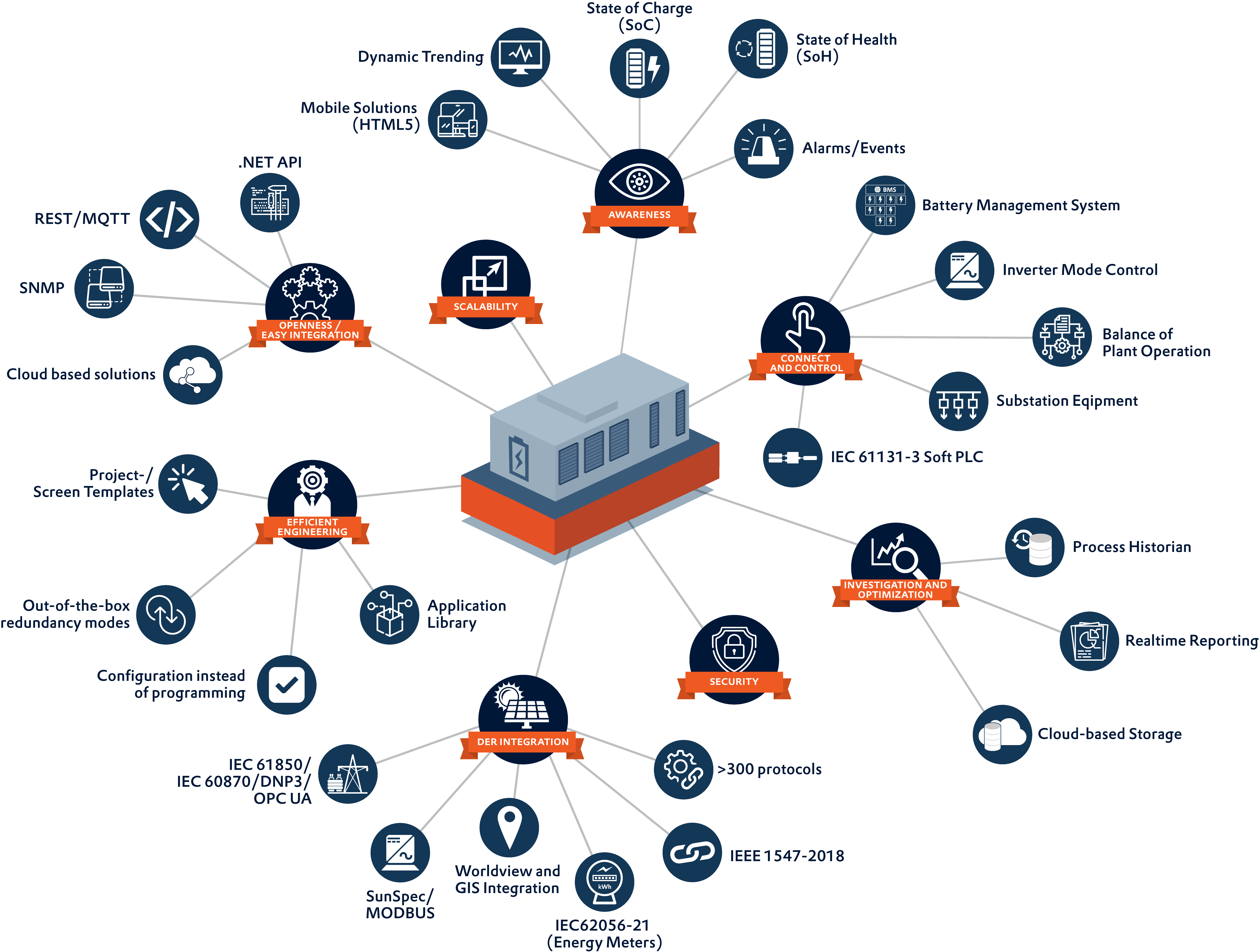 "The software is independent and easy to integrate. It delivers maximum security and optimal connectivity with machine environments, and has no ongoing fees over years."
Samir Ayasrah
Executive Director, SAM ENGINEERING
"One of the most important reasons why we chose zenon and COPA-DATA was their sound knowledge and experience of utility substations. We could always fall back on this expert knowledge without having to read every protocol in detail."
Robert Strauss
Control Technician, Leitwind
"zenon has proven to be a highly intuitive system for the control and operation of the plant. It has enabled us to automate the processes around energy storage in such a way that we can optimize revenue generation. We are really pleased with the performance and operation of the system."
Jun Seon Lee
Project Manager, KOMIPO